Updates from other Organizations
Tarabai Modak Rural Education Fellowship 2019-20
About the Fellowship
Research and Action
The Tarabai Modak Rural Education (TMRE) Fellowship has been announced by QUEST in the name of the esteemed educationist Tarabai Modak. It is a 1 year long residential fellowship based in Sonale, Palghar with a stipend of Rs. 25,000/- per month. This fellowship is a balanced blend of academic work and field experience in teaching under the guidance of expert teachers and educators. Fellows will not only learn and teach but they will also implement an action research project in the field area of QUEST. 
Quality Education Support Trust (QUEST) is an NGO that runs different education programs in government schools across 24 districts in Maharashtra. QUEST works in Early Childhood Education, elementary education and teacher professional development, primarily through action-research in pedagogy.
Focus Area:
Pedagogy of Language and Early Literacy

Pedagogy of Elementary Mathematics

Early Childhood Education
Location:
Sonale, Palghar, Maharashtra
Stipend:
Rs. 25,000/- per month
To know more about the fellowship, visit: https://tmrefellowship.wordpress.com/ 
Torchlight: About libraries and bookish love ❤︎ - Issue 10: Libraries and Diversity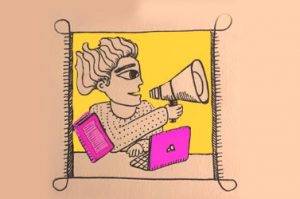 Torchlight: A Journal of Libraries and Bookish Love is a project that hopes to create and make accessible a digital space for nuanced, multi-disciplinary, multi-media, contemporary responses to the domain of the Library, in India. It is envisioned as a portal dedicated to preserving the spirit of free thought and the intense pleasure present in the act of reading. It is held together by library educators and assorted book lovers and anchored at Bookworm, Goa.
Hope you enjoy reading this wonderful, refreshing and much-needed set of pieces on libraries and diversities in Issue 10 of Torchlight!
https://journal.bookwormgoa.in/issues/issue-10-july-2019/
---
Release of the book Handbook of Literacy in Akshara Orthography
Details about the book are provided in the flyer: Akshara handbook FLYER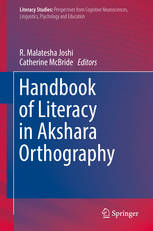 ---
Room

 to 

Read's Book Download Campaign
Room to Read, India recently launched the Book Download Campaign. It showcases Room to Read's first ever Hindi Digital Book Collection. And these Books can be downloaded absolutely free.
https://www.roomtoread.org/free-hindi-storybook-collection/
---