Team
---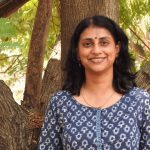 Shailaja Menon
Programme-in-charge
Shailaja Menon is Professor and Programme-in-charge of the Early Literacy Initiative at Tata Institute of Social Sciences, Hyderabad, a unique initiative dedicated to raising awareness and building knowledge about the teaching and learning of early literacy in Indian contexts. Concurrently, she also works as visiting faculty in the area of Language and Literacy at the School of Education, Azim Premji University, Bangalore. Shailaja has completed her BA (Psychology) from Delhi University, M.Sc. (Child Development) from MS University, Baroda, and her Ph.D. in Literacy, Language and Culture from the University of Michigan at Ann Arbor. Prior to joining Azim Premji University, she has taught at the University of Colorado, Boulder, and at Jones International University.  She leads a longitudinal project, Literacy Research in Indian Languages (LiRIL), investigating the teaching and learning of early language and literacy in Maharashtra and Karnataka.  She is a co-editor of the volume: Childhoods in India: Traditions, Trends and Transformations(Routledge, forthcoming).
At Azim Premji University, Shailaja offers courses related to early literacy, children's literature, child development and learning, curriculum and pedagogy in the early years, and research methods. Shailaja is also a key anchor of the bi-lingual children's literature festival, KathaVana, that is hosted annually by Azim Premji University (2012-present). She has served on the jury for the Hindu Literature for Life awards for Children's Literature (2016; 2017), and Sir Ratan Tata Trust's Big Little Book Award (2016). Shailaja's publications have appeared in international and Indian journals, and she serves on several advisory committees that are currently shaping policy and practice related to early literacy in India.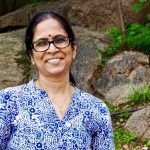 Rekha Pappu
Programme Director
Rekha Pappu teaches at the Tata Institute of Social Sciences, Hyderabad in the Azim Premji School of Education and the School of Gender Studies. Her research interests are in the areas of education, development, women's studies and cultural studies. She has published in these areas in academic journals/books, magazines and newspapers. Narrative finesse in all forms –  spoken, written or through the visual –  and as fiction or non-fiction, fascinates her.
Rekha was the Coordinator & Director of Anveshi Research Centre for Women's Studies, Hyderabad (1997 – 2003) and also the Convenor of the Andhra Pradesh Social Watch (2004 – 2005). She has been a Fulbright-Tata Visiting Fellow at the Institute for Research on Women and Gender, University of Michigan, Ann Arbor, USA (2001), a Visiting Fellow at the Institute for Development Studies (IDS), University of Sussex, UK (2003) and a Key Technology Partnership Fellow at the University of Technology, Sydney (2015). She has undertaken study projects and impact assessments for a range of organizations including Interchurch Organisation for Development Cooperation (ICCO), Netherlands; German Agro Action, Delhi; Oxfam, Hyderabad; Tata Trusts, Mumbai and the Centre for World Solidarity, Hyderabad. She is the Project Director of the Early Literacy Initiative.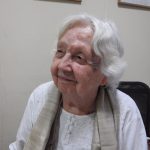 Maxine Berntsen
Faculty
Maxine Berntsen  first came to India in 1966, and spent two years teaching at Vivek Vardhini College in Hyderabad,  staying at the home of Dr. S.D. Satwalekar, principal  of the college. While in Hyderabad  she also started studying Telugu and Marathi. In 1963 she returned to the U.S. to do course work for a Ph.D. in linguistics, and in 1966 she returned to India to do the field work for her dissertation on sociolinguistic variation in the speech of Phaltan, a taluka town in Western Maharashtra. Along with competing her thesis, she also collaborated with Jai Nimbkar  in developing a set of ten books to teach Marathi to adult non-Maharashtrians.  From 1970 to 1999 she went to the U.S. every other year to teach Marathi  to students from the Associated Colleges of the Midwest who were preparing to spend a year in Pune. In 1978 she renounced her American citizenship and became an Indian citizen. That same year she started working with out-of-school children, and in 1984 founded the Pragat Shikshan Sanstha (PSS). The PSS had three components: Apli Shala, a support  programme for Dalit children; Kamala Nimbkar Balbhavan a full-time Marathi medium school; and an Outreach Programme, which later became the Centre for Language, Literacy and Communication.
When the TISS M.A. in Elementary Education programme was being  set up, Maxine and Jane Sahi developed the course in First Language Pedagogy, which they taught from its inception until last year. In 2012 she was invited to join the new TISS campus at Hyderabad as  a Professor Emerita. At present she is teaching one course in TISS, and  heading an ELI project to adapt  for Telugu the reading  approach she had originally developed for Marathi.
She has received many awards for her work, the most recent being the Marathi Abhyasak Puraskar, an award from the Maharashtra government for her work in Marathi. A sketch of her life and work was also included in the volume, Daughters of Maharashtra. For her 80th birthday in  2015, Sujata Noronha and Jane Sahi brought out Threading Texts within Contexts – a selection of her poetry and her writings on language and education.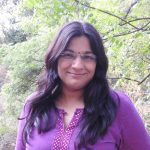 Sunita Singh
Faculty
Sunita Singh is the Director (Officiating) and an Associate Professor at the Centre of Early Childhood Education and Development (CECED), Ambedkar University Delhi (AUD). She completed her Ph.D. from the Department of Curriculum and Instruction (Language and Literacy), University of Illinois at Urbana-Champaign and her MA and MPhil from Jawaharlal Nehru University in Linguistics. Her doctoral dissertation titled, "Changes in Literacy Beliefs and Practices of a Kindergarten Teacher: A Three-Year Longitudinal Study" examined the changes in a kindergarten teacher's beliefs about instruction, delivery of instruction, and the teaching context over three years as she taught students in an inclusive setting. Prior to joining CECED, she worked as an Associate Professor at Le Moyne College, Syracuse. In her research, she has worked extensively in schools, with teachers, families and in communities. Sunita has published chapters in books and articles in several international peer reviewed journals. She is on the editorial board and a panel reviewer for several international journals. At CECED, Sunita is a faculty mentor for various projects related to language and literacy and early childhood education and development. She also teaches courses in language and literacy and early childhood curriculum in the School of Education Studies, AUD.
In the Early Literacy Initiative, Sunita Singh will be coordinating a research study titled, "Community Literacies and Schooling" which builds on the understanding that literacy practices are shaped by the sociocultural lives in the community and the power dynamics in the society. She will also be involved in teaching courses, advocacy and networking in the area of early literacy.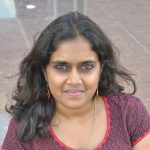 Harshita Das
Project Coordinator
Harshita Das engages as a Project Coordinator with the Early Literacy Initiative. She has an MA in Education from Azim Premji University, Bangalore. She has worked as a teacher at an alternative school in Bangalore, and has worked with pre-primary and primary teachers in a low income private school, where she supported them with the teaching and learning of English language. She has also volunteered at an NGO that works with children from the migrant labour community, where she co-taught Kannada and English and has actively participated in the setting up and functioning of a library in the government school that hosts the NGO. 
Her key areas of interest are Critical Literacy, Language and Culture with an emphasis on the idea of Balanced Bilingualism. She has a high degree of fondness for children's literature and the idea of engaging young children with the same. When she's not going crazy collecting children's literature you could find her happily getting her hands dirty with clay and paint. She finds a deep connect to birds in the wilderness and the stars in the vast sky.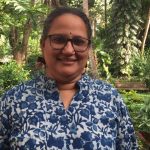 Sujata Noronha
Ph.D. Scholar, TISS Hyderabad
Sujata Noronha lives in Goa. She works with texts, children and educators through her library based organization, Bookworm. She has an M Phil in Education from TISS Hyderabad and is pursuing a PhD with a fair degree of determination and spirit. Sujata's interest resides in the social imagination of literacy and the ways in which communities respond to texts. She is very drawn to supporting and strengthening literacy teaching and believes most thoroughly in a praxis of practice. This finds her engaged with equal fervour in directly working with communities of children and or educators and reading and writing.
At ELI, Sujata will conduct a part of the Sociohistorical study where she will help examine the history of language and literacy during the colonial era in Portuguese Goa.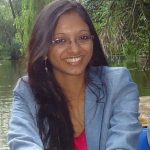 Akhila Pydah
Teacher Education Coordinator

Akhila comes with a professional experience in designing and evaluating educational interventions, including research projects at the University of Oxford and at the RJM Centre for Educational Innovations (IIM Ahmedabad). She was also associated with the planning and implementation of USAID's READ Alliance program. Most recently, she was with the PARAG Initiative of the Tata Trusts, anchoring their Library Educators' Course and developing training material for library practitioners.
Akhila is passionate about exploring different areas of cognitive development and learning in young children. She also ran a weekend children's library in Gurgaon for a year before moving to Bangalore to join the Early Literacy Initiative.
At ELI, Akhila's work will mainly involve collaborating with state governments and NGOs to strengthen their teacher education programs related to early language and literacy.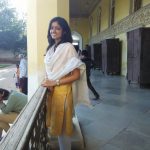 Roshni Choudhury
Research Assistant
Roshni completed her MA in Education from the Tata Institute of Social Sciences in 2018. She studied in an alternative school and has always questioned and reflected on what it was that made her school experiences different from those of others and why others couldn't have the same. After a brief stint in the corporate sector, she decided to pursue her dream of trying to understand "how to decide what to teach children".
Her interest lies primarily in understanding the way language affects student-teacher relationships in class and how language based relationships affect the child's learning. Apart from this, she is also interested in children's literature, philosophy, language pedagogy, language and culture and is deeply concerned about issues of social justice, mainly caste and gender. At the Early Literacy Initiative, she will be involved with developing language curriculum, assisting teachers and teaching English and Telugu at four Govt. Primary Schools in Hyderabad. In her free time, she enjoys playing her piano, colouring and getting lost in the pages of a novel or short story.
Abhinav Pandey
Finance and Administrative Assistant
Abhinav works in the Finance Division, TISS Hyderabad as Finance and Administrative Assistant for Early Literacy Initiative. He is accountable for coordinating activities between Project members and Finance & Administrative section of TISS Mumbai. After graduating from Allahabad University with a Bachelor's in commerce, he joined a Chartered Accountancy firm (in perusal of CA curriculum), where he received extensive experience in managing statutory audits of multiple remote sites through regional offices in different states. His depth of knowledge about accounting corresponds in full measure with his height of ignorance regarding teaching and research work.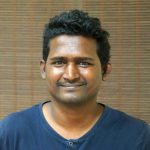 Akhilesh
Research Assistant
Akhilesh has pursued his post-graduation in Education from Tata Institute of Social Sciences. Previously he has worked as a freelance, during which he has engaged with the government schools mainly focusing upon understanding teaching and learning in primary schools, teacher professional development and specifically in second language pedagogy. Presently, he is working as a Research Assistant in Early Literacy Initiative Project. His role in the ELI entails development of language curriculum, including primers, supplementary reading materials and other TLMs. He will also be responsible for providing regular support to teachers, assessing students' progress, and coordinating with government administrators in the Department of Education.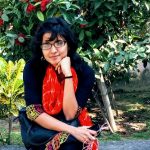 Shuchi Sinha
Communications Consultant
Shuchi Sinha is an alumna of Azim Premji University, Bangalore and has been working as a Communications Coordinator with the ELI Communications team. Alongside she is also a teacher at Adharshila Learning Centre, a school for tribal children in rural Madhya Pradesh. Before ELI and Adharshila she worked as an Academic Coordinator at OELP, an organization dedicated to meaningful literacy ideas and practices.
Amongst many things that interest her, she finds her heart almost always coming back to settle at the idea and possibilities of Critical Literacy. She truly believes language holds emancipatory possibilities and that each child, irrespective of her/his context, must be given an environment to develop a sense of love and fearlessness of words .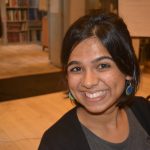 Abha Jeurkar
M. Phil Student, TISS Hyderabad
Abha Jeurkar is an M. Phil student at the Tata Institute of Social Sciences. In the past 6 years, education and training related assignments have taken her to many places in and out of India, including Uttarakhand, Rajasthan, Bihar, Maharashtra, Delhi, Pakistan, Sweden and Greece. She juggles between her varied interests that span from peace education, youth development to language pedagogy, multilingualism, critical literacy and concerns of social justice and equity. In the Early Literacy Initiative, she is engaging with the teaching of English in grade 1 classrooms of five government schools in Hyderabad.
Abha also holds keen interest in minimalism, Buddhism and living a low-waste life.