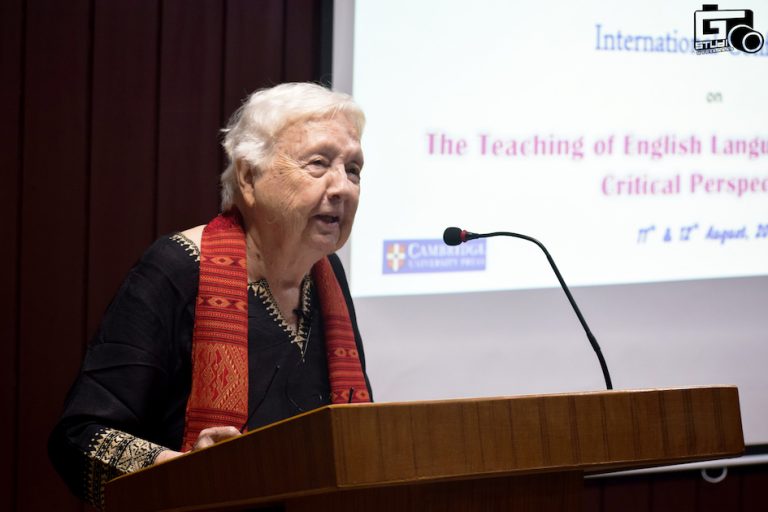 Talks and presentations given by ELI members would be made available here. 
Early Language Development: Implications for Curriculum & Pedagogy : Presentation made to the Nali Kali Cell, Karnataka State Government, Bangalore, 19 July, 2018
           Menon and Pydah_Presentation on Early Literacy to Nali Kali Cell_ 18 July 2018
Dr. Shailaja Menon's  talk on the Topic - "Mother Tongue or English Medium of Instruction in Preschools?" - at the 8th Early Childhood Education National Conference, organised by Education World - The Human Development Magazine (Estd. 1999) at the Shangri-La Hotel, Bangalore. (Held on 20th of January, 2018) 
Children's Library unConference (Parag, Tata Trusts, New Delhi, March 2017): Dr. Shailaja Menon gave the closing address at the Children's Library conference organized by Parag, addressing organizations and individuals interested in children's literature and libraries in India. The title of the talk was: Building Communities of Readers and Writers.
          Building communities of readers and writers - Parag Children's Library unConference 2017
International Conference on the Teaching of English Language and Literature: Critical Perspectives, 11th and 12th August at Gitam University, School of Technology, Hyderabad: Maxine Berntsen gave a keynote address titled English for all: Is it desirable? Is it possible?